Regular price
Sale price
$18.00
Unit price
per
Sale
Sold out
Picture the scene:
You're eight years old, maybe nine, and you've been invited to the party of the COOLEST kid in your class. Around you are singing, rat shaped animatronics, a signature of this particular pizza chain. As fascinating as these simulacra of joy are, you ignore their jerky movements and clutch a hastily wrapped present in sweaty hands. You have a goal, you see. You came here on a mission. 

You balance the present atop a heaping pile on a nearby table, an offering in return for the spoils ahead. Then you turn to the real reason you are here in this loud room, full of loud people, with loud games: The Pizza Buffet.

Heaven itself awaits in the form of mechanically circular pies, sizzling under orange heat lights. First, you grab a paper plate, testing its structural integrity by loading it with slice after greasy slice. Next, the beverage. Your fourth grade hands struggle to hold your plate and a slightly warm plastic cup, but to stop now would be to admit defeat. Somehow you manage both, and the soda machine hisses as the certified best drink in the world bubbles and whorls into your glass. The sweet smell of Dr. Pepper, MD fills your senses, and in this moment, the world is perfect. 

You open your eyes. You're in a bath, and you're no longer in fourth grade. Your Pizzamas Bath Bomb has long dissolved, but soft hisses and pops still linger from its reaction with the water. You sink down to shoulder level and watch the condensation on the ceiling.
At least it still smells like Dr. Pepper. 
Share
View full details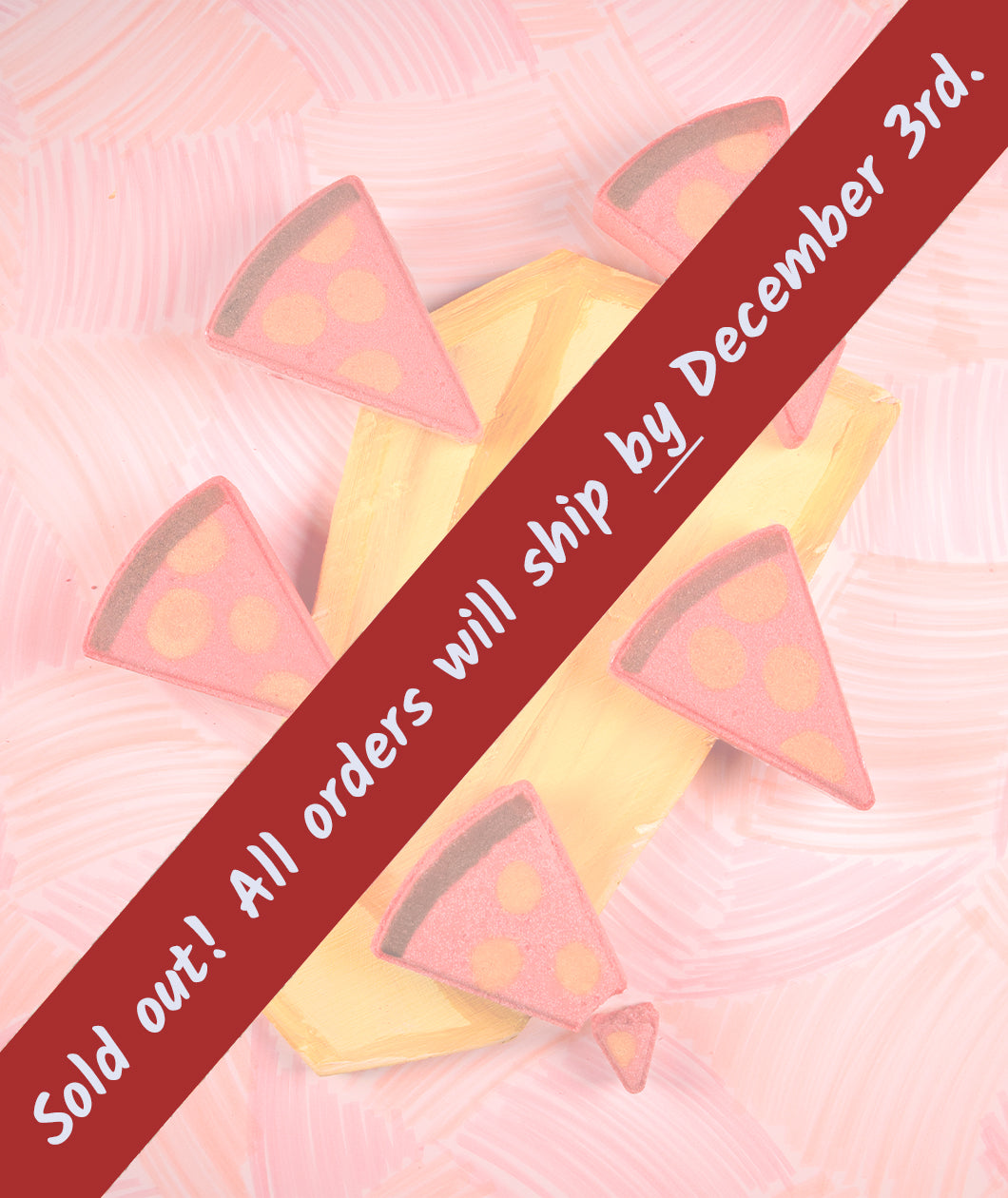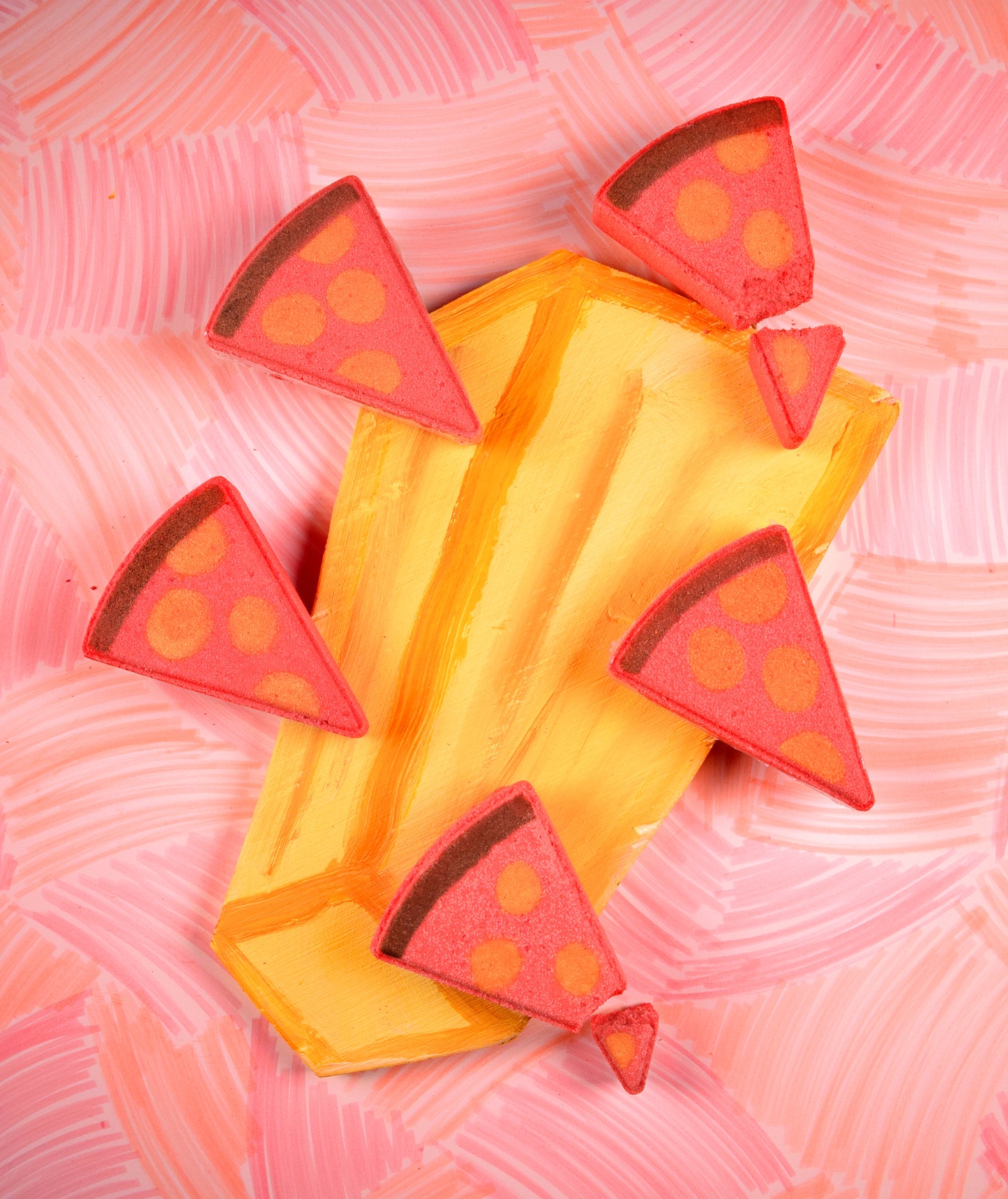 Designed by Zoe Polando Ryder
View more of their work on their online portfolio!